Paul Sullivan
Nov. 5, 2019
This was a week of contradictions for investors looking to divine the future in the stock market.
At the end of October, the S&P 500 closed at a record high; the index is up some 20 percent for the year.
But later, the S&P was sinking after the Commerce Department reported that the economy grew at an annual rate of 1.9 percent in the third quarter, lower than last quarter's 2 percent annualized rate.
Later that afternoon, the Federal Reserve announced it had cut interest rates by another quarter of a percentage point, sending the market back up to close at a new high.
The whipsawing of the market raised anxiety for investors eyeing their portfolios, which have generally notched excellent returns over the past decade.
These investors, particularly affluent ones with greater access to financial products, are most likely being approached by advisers with new strategies to take advantage of this moment, where the markets are doing well but polls of economists and voters say a recession is coming.
---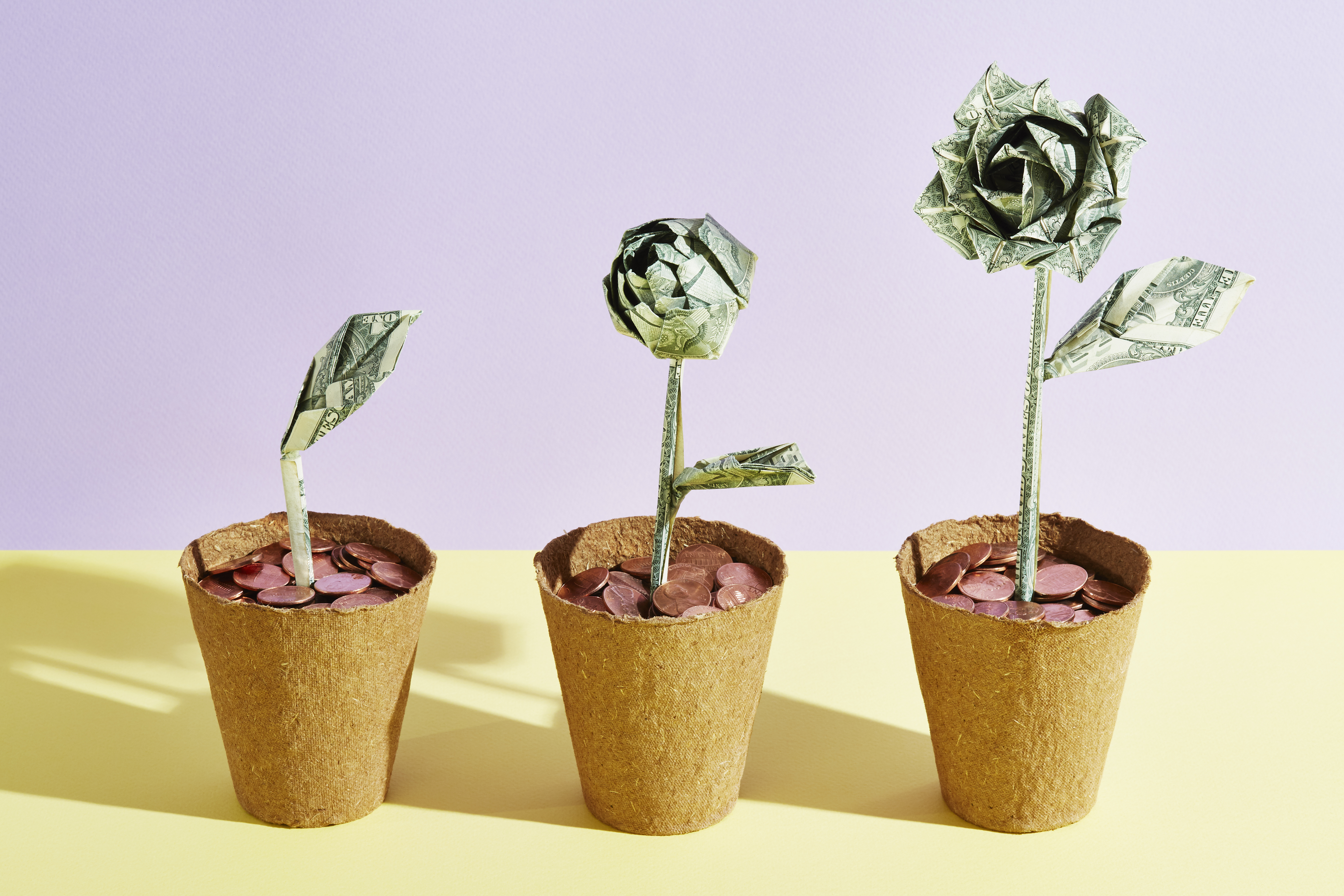 ---
I want to focus on two investment strategies that are tugging on affluent investors, offering different risks and returns.
One is the endowment model, a push to increase allocation in private investments, like private equity, private credit, and real estate. These investments promise higher returns that are not aligned with the public markets and should, the argument goes, perform better when a recession hits. This approach is akin to the model large endowments have used successfully for decades.
A more traditional strategy is a modified 60/40 investment portfolio, which is split between equities and fixed income and offers proven returns and greater accessibility. With a recession looming, one of its selling points is its liquidity compared with that of the endowment model, where investors may not see their money back for a decade or more.
Pitches for both investment strategies get made with conviction, but investors need to carefully consider their own risk level. Here's a look at the pros and cons of both and some thoughts on what goes into becoming comfortable embracing either strategy.
Lockups and larger returns
In exchange for higher expected returns on that private investment, investors agree to leave their money in a fund for a number of years, typically five to 15, but sometimes longer. During that period, known as the lockup, investors do not have access to their money.
Depending on the type of private investment, they may be asked for money at certain points, known as a capital call; receive interest payments; or find out that their investment in a great new start-up has evaporated. You have to put your faith in the partners running the fund, who purport to have expertise that will help increase the value of the investment.
There are many flavors of private investments. Venture capital aims to invest in a company at an early stage and benefit from exponential growth over time. Private equity can be used to take control of an existing company with a strategy to increase its growth. Private credit can be used to make high-yield (and high-risk) loans or buy the debt of an existing company.
These private investments have been popular with endowments; David F. Swensen, chief investment officer of Yale University's endowment, is often credited with popularizing this approach. But one downside even for affluent investors is that most investments have relatively high minimums, from $250,000 on up.
Some companies are pushing to allow high-net-worth individuals to invest smaller amounts by pooling many investments together while also giving them a platform to sell their stakes early, if need be.
"A lot of people struggle mentally with the longer lockup nature of these products," said Lawrence Calcano, chief executive of iCapital Network, which manages $46 billion for 70,000 investors in 460 different funds focused on private strategies.
He said iCapital was seeing increased interest in investing in private credit, particularly with direct lending to mid-market firms.
Platforms like iCapital offer access to private investments, but they also add expenses on top of fees the investment manager charges. That can be a drag on all but the most exceptional returns.
Another area of caution is the timing of investments. At the top of the economic cycle, which some experts believe we are in now, investments could be priced too high and loans made to riskier companies could fail in a recession.
"There's always risk, late-cycle," Mr. Calcano said. "But I don't think it's necessarily riskier if they have the liquidity and the portfolio size, as long as they're investing with the right investor."
Lyle Minton, chief investment officer at Keel Point, which manages money for wealthy families, said his firm had been moving more client assets into private investments, based on the feeling that the public markets have had a great run.
"In both private equity and private credit, we've increased exposures," Mr. Minton said. "The conversations I have with most families is, 'When is the recession coming?' Clients are receptive to this exposure now."
Liquidity and historical returns
Many advisers are shying away from the private approach, even though they're considering the same recession risks. The 60/40 strategy is tried and true.
"Its death has been greatly exaggerated," said John Apruzzese, chief investment officer at Evercore Wealth Management, which focuses on high-net-worth clients. "The cool portfolio has been Swensen's endowment model. But there are almost no individuals who can take on the illiquidity of the Yale endowment because their investment objectives aren't stable enough."
Those unstable objectives, in this case, mean life events that require money that would be hard or costly to get if it were tied up in private investments. But it also refers to irrational decisions people will make if they see large portfolio losses in a recession.
Mr. Apruzzese said the United States' current low inflation was ideal for some variation on the 60/40 model. "If you expect inflation to stay low, then the 60/40 split is less risky than the traditional endowment model," he said, noting that inflation has averaged 1.7 percent over the past 25 years.
"When you have inflation that is very mild at 2 percent or less and not very variable, then growth becomes the most important variable," he said. "When you get higher growth, stocks go up and bonds go down."
(If inflation were above 3 percent, he said, the strategy falls apart: "You're going to lose money on the long bond and you're going to lose your negative correlation between stocks and bonds.")
If someone is expecting a recession, putting money in a liquid investment is a better option, said Dan Egan, a behavioral investing scientist.
"Think about Warren Buffett fishing on a lake when Goldman Sachs needed money," Mr. Egan said, referring to Mr. Buffett's $5 billion investment in Goldman during the financial crisis. "You can say when times were good, 'I wasn't interested but now at this discounted price I am very interested.'"
Tolerance and preference
At the heart of this debate is the investor's risk tolerance and knowledge about or preference for one investment over another.
For many investors, their approach for the future is going to be influenced by what has happened to them in the past. Kim Cooke, who founded Blue Water Capital Management in 1995, created his wealth through venture capital investments in early-stage companies.
"I got an appreciation for different levels of illiquidity," said Mr. Cooke, who now manages his wealth in a family office called Cooke. But he still makes sure that he has enough money set aside in cash.
For most investors, though, putting money in cash and having enough to invest in private markets is tough.
A simpler approach for people worried about recession is to make sure the portfolio you have is the one you want, said Andrew Crowell, vice chairman of wealth management at D.A. Davidson & Company, a wealth adviser.
"At this point, 10 years plus into a full bull-market cycle, things have run up a lot," he said. "Quite often, people's asset allocation is very different today than it was 10 years ago. If they haven't been rebalancing, they're carrying more risk than they should be."
It's not the most cutting-edge strategy, but it's one that an individual can control.
This article originally appeared in The New York Times .
This article was written by Paul Sullivan from The New York Times and was legally licensed by AdvisorStream through the NewsCred publisher network.